Schedule a Free, No-Obligation Consultation. Contact Us Today!
Tile Installers Oregon City OR
Bathroom Tile Experts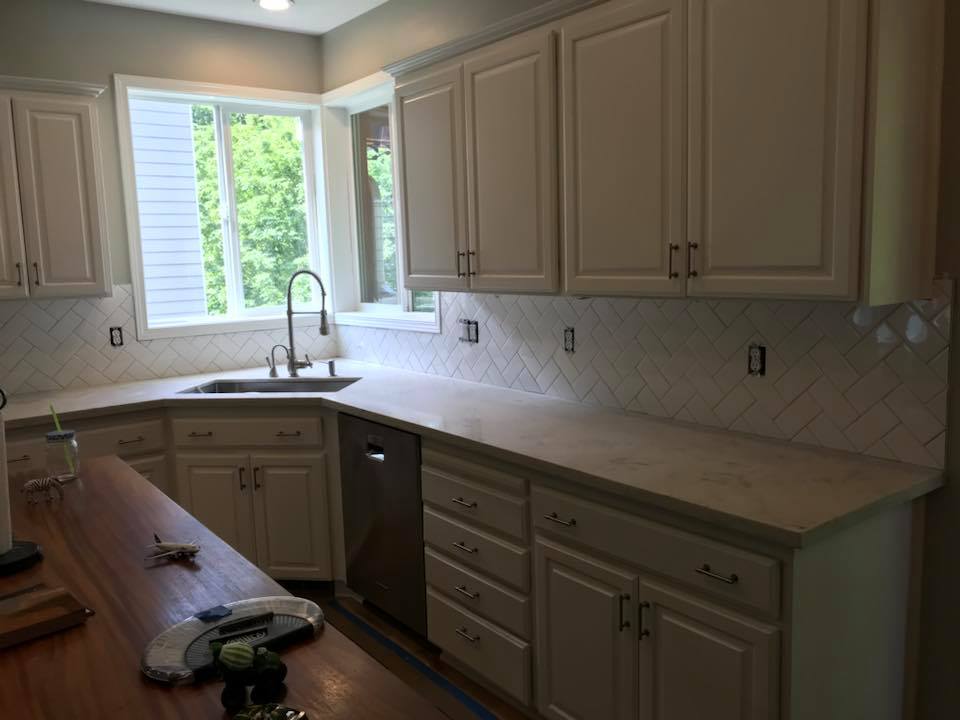 Kitchen Tile Installation
Floor Tile Specialists
Give Us a Call for Custom Shower
Are you considering a custom shower for your home? Whether you're looking for a shower that suits your accessibility needs or you want to add some extra resale value to your home, a custom shower is an excellent way to do that. We're eager to work with you to design and build a shower that suits your needs and budget.
We can also help you build a custom tile tub surround. This way, you can protect your walls from water damage and make your bathroom look great at the same time. We're proud to have many happy customers to back us up; just take a look at our gallery page. With our professional installation services, your bathroom will look better than ever!
What Customers Say About Us
Ramona T.
Rick and Mike are the best experience for anyone looking to remodel bathrooms. They did four of our bathrooms, which speaks for itself. Their professionalism is more than outstanding in today's world. You can trust them with anything, because they deliver above and beyond your expectations.
Barbara B.
We had the out to give us a bid. Ultimately we did not choose them, but they were very professional and responsive to our questions and concerns . Their bid was fair and in the ball park with our other bids
Chuck C.
Awesome. Called when they had an opening and had my tile work done a week and a half ahead of schedule. Came out excellent. Rick and Michael were very professional and friendly to boot. Would hire then in a heartbeat
Sharon G.
The project went great! Rick was quick in providing a quote, they were punctual and professional. The workmanship looks amazing! I would definitely hire them again!
Cathy S.
Love our new floor! We are very satisfied with the quality of their workmanship. Rick and Michael are great guys to work with
Dave S.
The Tile Guys are outstanding! They are true craftsmen, and it shows in their work. They are not happy unless the job is perfect. The tiles are absolutely aligned perfectly, and they hand-selected the tiles to make sure the tile pattern looks balanced. We wanted to install a frameless shower, and found out that if the wall is not precisely 90 degrees with the floor, it has gaps.
Scott F.
The Tile Guys did a floor and shower in our master bathroom almost a year ago and we are very happy with the work done, the professionalism, and responsiveness to our questions. I wrote about these guys right after they did the work but wanted to write another review because they just finished replacing a tile that cracked in the shower
Todd H.
My husband and I are picky so for us to write a glowing review about Rick and Mike is a testament to their great work. We had our master bathroom remodeled in April and it was a BIG job. They demoed the entire bathroom and installed new tile flooring (heated) and totally rebuilt the shower (neo angle style) that required extreme attention to detail for the glass shower walls and doors to fit
Bonni C.
Wonderful. Our general contractor was way behind schedule but they worked beautifully with him. We wanted a heated floor and a linear drain in the shower. No problem. They went to great effort to make attractive cuts that balanced the room. They were always pleasant and prompt. Their communication was great–I want to work with them as much as possible!
Duncan M.
Thanks to the Tile Guys Oregon LLc. for a job well done. Rick and Mike a father and son team did a fantastic job on our tile bathroom remodel, and we would highly recommend them to anyone. They were super easy to work with, very polite, personable, arrived every day at stated time, worked with a methodical approach, and cleaned up every day when done, and the workmanship was spot on
Gian C.
The Tile Guys did an awesome job. Great communication, great work. We'll hire again and recommend them, our house looks great! Thanks guys!
Kaycee M.
The Tile Guys were AMAZING! The were spot on for price and the time it took to do my job. They went above and beyond most contractors I have worked with to make the process smooth. I would absolutely hire then again as their work was beautiful as well.
Rolando F.
My new bathroom is awesome! Exactly what I asked for/wanted. Rick and Michael were fantastic! Warm and friendly, on-time, clean, and had super-competitive pricing. They did a great job
ROGER A.
Excellent, Arrived on time every day. Great Quality. Will use again.
Travis B.
Rich and Michael are great to work with. This is the second project we have hired them for and they continue to surpass our expectations for quality and budget. They completed the work on time and within our budget. The shower stall came out fantastic and really demonstrated the skill of their craft. Everything was set very well, with clean lines and grout. The bathroom floor also came out great.
Richard A.
These guys are fantastic! Can't say enough good things about this Father / Son team. The attention to detail, cleanliness and good spirited nature. They were easy to work with and I would most definitely recommend for any residential remodel or new home tile work.
Katri S.
The Tiles Guys Oregon are a father and son team who know their stuff. They tore out my old fiberglass insert shower and completely rebuilt and tiled my new large shower. They are easy to work with, reasonable, reliable and do really quality work. Sometimes remodeling can be very stressful but they made it a pleasant experience. I would absolutely recommend them.
Todd Z.
Richard and Michael, the Tile Guys, are amazing guys to work with. Great communication, on time and showed up every day to do outstanding tile work. I highly recommend them and, as a Realtor, I will definitely use them again and tell my clients about them.
Carole L.
Absolutely wonderful! Rick an son Mike Are the absolute best. Prices are reasonable but most importantly they go Above and beyond what is required. All was cleaned up and left in great shape After job finished. Plus guidance through What needed to be done what extremely helpful.
Your Local Expert Tile Flooring Contractors
Hiring someone to work on your home or business takes a lot of trust. At The Tile Guys, we treat your property with respect. The most important thing to us is that you're comfortable with the end result of our work. We're family-owned and operated, so we can give every one of our clients the personal attention they deserve. We keep you involved in every step of your project, so there are no surprises when we're done; count on us to keep your project on track and on budget. We're committed to providing high-quality personalized services at the best prices, and we strive for total customer satisfaction.
Here at The Tile Guys, tile is our specialty; we deal in glass, porcelain, and ceramic tile, as well as many different kinds of natural stone tile. If there's a surface in your home or business that you want tiled, we can do it. Whether you want your kitchen counters replaced, your bathroom floor retiled, or a new tile walkway for your yard, our skilled contractors can handle it. If you need a professional tile installer who promises top-notch customer service, we're your guys.
Professional Bathroom Remodeling Contractors
The Tile Guys can handle more than just your bathroom flooring; we can help you create a whole new bathroom. We're licensed general contractors, and we'll help you build the bathroom of your dreams.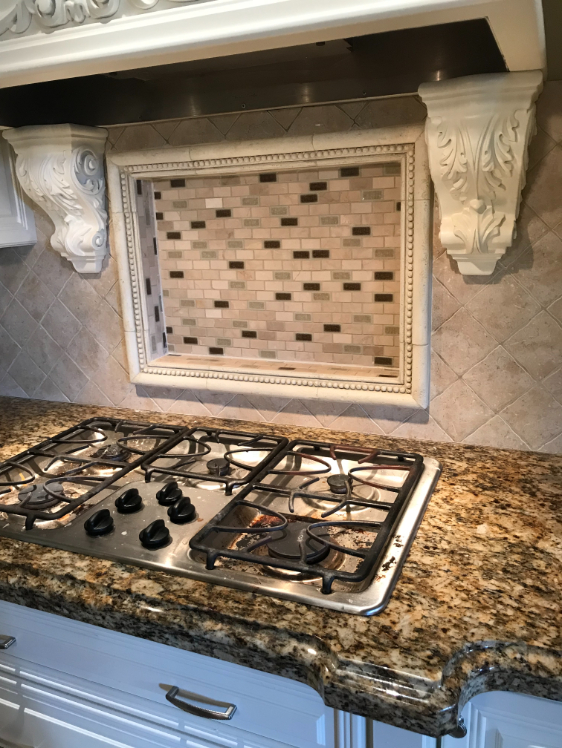 We'll work with you to create a space that's both functional and stylish, and we'll make sure the project stays on budget and on schedule. Whether you're looking for a new tile design or a complete renovation, The Tile Guys have the experience and expertise to get the job done right.
We can also install a floor heating system underneath your new tile. If you have tile floors in your home, you know they can get freezing cold and uncomfortable to walk on. By installing heating elements in your subflooring, you can make the cold winter days just that much more pleasant.
Outdoor Floor Tiling for Walkways and Patios
We don't stop at building beautiful tile floors for your indoor spaces. If you're looking for ways to spruce up your yard and increase your home's curb appeal, adding a beautiful tile patio or walkway is an excellent way to do that – and we're just the team of expert tile contractors you need. Whether you're looking for a simple update or a complete overhaul, we can help you transform your outdoor space into something truly special.
We specialize in working with all types of tiles, including ceramic, porcelain, travertine, and more. We also offer a wide variety of design options, so you're sure to find the perfect look for your home. A tile walkway or patio is an excellent way to give your yard a beautiful personal touch. When you work with us, you'll see that the sky's the limit when it comes to tile.
Looking for Beautiful Kitchen Tile Installation?
Tile flooring is an excellent choice for your kitchen because it's beautiful and easy to clean. Since it's non-porous and waterproof, it's perfect for kitchens. Custom tile work doesn't just look great – it can also add value to your home.
You can also add an extra flair to your kitchen with new backsplash tile or countertop replacement; whether you want to color-coordinate or add an accent color, this is an excellent way to tie the room together. If you're not sure where to start, give us a call; we'll help you select the perfect tile for your kitchen, meeting your stylistic and budgetary needs.
No matter where you want tile, you can count on our professional tile installation services. Wondering about the many advantages of tile flooring? Please don't hesitate to call us with any questions!
---